Ollie's Man Trip – Days 3 & 4
We spent two night camping at the tip of Homer Spit, two mile long sandbar that juts out into the Kachemak Bay.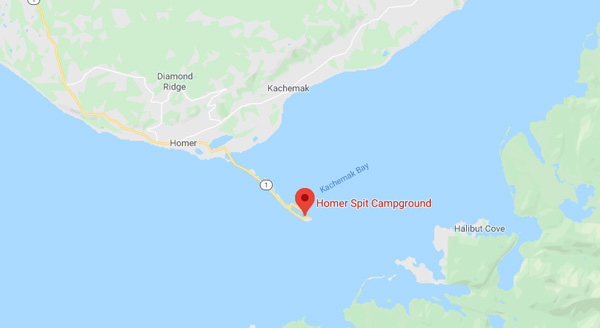 Early on the first morning, we caught a charter boat out into the Gulf of Alaska for some deep sea fishing–specifically for halibut. Halibut is a lean fish with mild, sweet tasting white flesh, large flakes, and a firm but tender texture. Absolutely delicious!
We continued exploring, hiking, sightseeing. One of the highlights was finding a bluff overlooking the mouth of a river, crowded with fishermen making the most of the salmon run.