More By Mitty
If you've already read Breaking Gravity, then unfortunately I have nothing else to offer you at the moment. However, I've been busy plugging away on two projects that are now nearing completion.
I expect to release at least one—if not both—by the end of this summer (2018) or early fall.
UPDATE (Added: July 27, 2018)
Some time in the next week or so, I will be uploading the synopsis and preview chapters for the two new books I've been working on.
Breaking Destiny — This book is a sideways companion to Breaking Gravity and takes place around the same time Dale's discovery unlocks gravity. Breaking Destiny explores a different scientific discovery and contains a new set of main characters. All though each of the "Breaking" books are stand-alone stories, both discoveries and both sets of characters will come together in a third book, Breaking Everything (Spring 2019).
Currently Untitled — I started writing this story as part of a strategy to fight writer's block. Whenever I got stuck, I simply switched gears and started writing something totally different. And believe me, this is TOTALLY different. The more I worked on it, the more it cracked me up. And because it was so much fun to write, it became a novel unto itself. I'm not sure how to describe it really, other to say it's kind of an American response to the Hitchhiker's Guide to the Galaxy.
If you would like me to let you know when these books are finished and ready to go, please add your email to my "Want My Next Book?" list.
If you would like an advanced copy of the coming books (before they are released) or other goodies (bonus content, cut scenes, short stories, etc), please consider joining Club Mitty.
Before you go…
If you haven't already done so, would you please consider leaving a quick review of Breaking Gravity? As a new author, the only shot my work has at finding an audience is through word of mouth via ratings/reviews from actual readers such as yourself.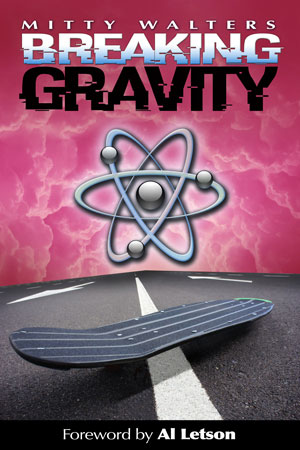 Here are some direct links to my review pages: